Icon Aerial Media, LLC
2550 Sandy Plains Road, Suite 225-234
Marietta, GA 30066
iconaerialmedia@earthlink.net
770-827-2373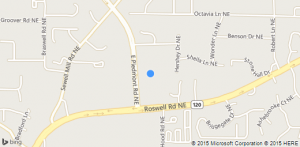 Items to Ponder Before You Hire
As more people are discovering the amazing footage that can be captured with a sUAS/UAV, hiring an organization to take pictures at a wedding or monitor the progress of a construction job is exploding in popularity.
To accommodate this rising demand, Icon Aerial Media has compiled a list of "Items to Ponder" before you schedule Icon Aerial Media for a graduation or to shoot a promo video for your business.
1. Flexibility with dates and times.
Weather is a huge factor when it comes to flying. When you are looking to hire us, try to be aware of the weather forecast and, if an unexpected storm blows in unexpectedly, understand the shoot may have to be postponed. Scheduling a alternate date/time is a good idea in case of inclement weather.
Obviously, if you're hiring us to take pictures at your wedding, there isn't going to be a lot of wiggle room on the schedule, but that is when it is important to be conscious of timing. Early mornings or evenings are the best times of day to get aerial pictures/video, as the sunlight is less harsh and can produce some beautiful colors and effects (i.e. sunrise and sunset).
Plus, the wind is usually most calm in mornings and evenings (less potential for shakes in camera). Your pictures and video will always be affected by the weather so, if it's a gloomy day and you have a flexible schedule, consider rescheduling.
2. What do you have in Mind? Research comparable projects and brainstorm some shots that you might like.
If you are considering hiring us, chances are you got the idea from seeing or hearing about other aerial footage. Before you bring your project to a pilot, think about exactly what it is you liked about the footage you saw. It's always beneficial to discuss shots you like prior to going to the site and we want your ideas.
3. Safety First, Always Safe.
Tools like Google Maps and Google Street View make it really easy for photographers to "scout" locations before we arrive to film. Our customers also share a responsibility to make sure the flying environment is suitable and safe. It is recommended that we NOT fly over spectators/crowds or through your neighbor's yard without getting permission. Don't be afraid to ask questions about safety during the initial consultation.
4. Not all sUAS/UAV are created equal.
Manufacturers like YUNEEC and DJI  are found in pretty much every aerial photographer's arsenal and can often be an affordable way to capture excellent pictures and video. However, if you are looking to create a Hollywood-calibre promotional video, you are going to need to book a much more sophisticated rig. High-end UAV's can carry high-end cameras but often come with high-end prices. Be sure to check out the portfolio of our fleet and discuss the equipment we will be using. We prefer reliable, safe equipment that delivers high-quality images. In this matter, "you get what you pay for."
5. Post production work is often worth the investment.
While we are on the subject of Hollywood-calibre videos, it is important to mention post production. Raw video and photos rarely stand up on their own as promotional material. To put your new footage to work for you, it is often necessary to have someone mold it into marketing material.
If you or someone you know is proficient in Photoshop or Final Cut Pro, you are in great shape! If not we offer services for post production. Just don't be surprised if the post production work costs more than the time spent on site taking the pictures. Making grass greener and the sky bluer, enhancing clarity, minimizing vibrations…all these things can go a long way to enhance your pictures/video but it takes a deft hand and a considerable chunk of time.
6. Reshoots.
It is almost inevitable that at some time while looking over your images, the words "But what if we could have shot…" will be spoken. If it is an omission on our part we will re-shoot at no charge.
If you have the budget and flexibility, it can sometimes be worth the investment to do a second flight. Plus, additional flights can capture the same subject at a different time with different light and give us a lot more material to work with.
7. Negotiate.
If there is potential for ongoing work, don't be afraid to ask about a bulk or package rate. We love ongoing work and might be willing to offer a price break for multiple projects, we also might have special rates for various types of shoots (weddings vs 3D modeling vs promotional videos) so it is important to outline every aspect of your needs.
And ask about our previous projects. It could be other people are hiring UAVs for reasons you never considered and learning about these use cases can be beneficial for you and us.