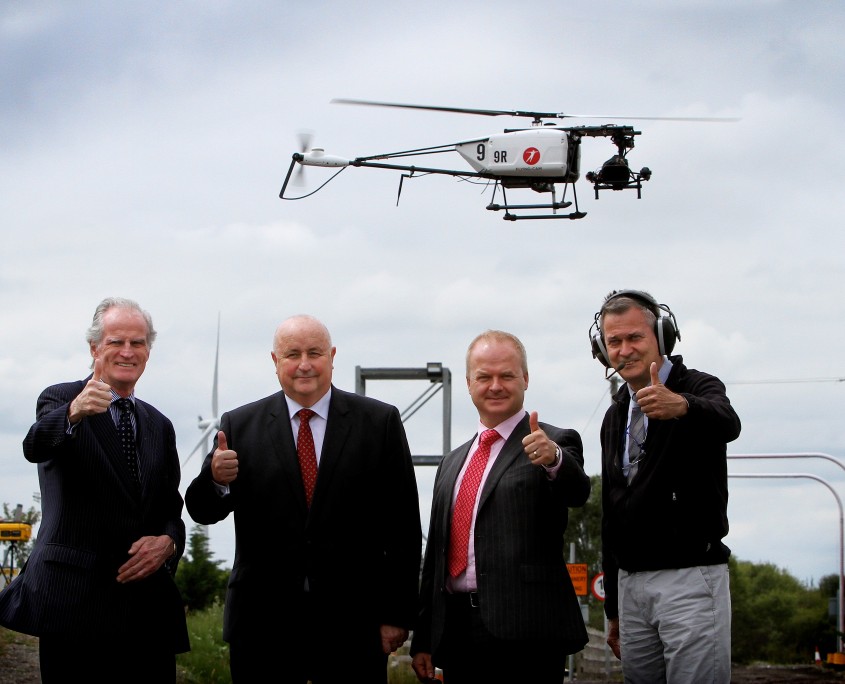 By Conall Ó Fátharta Irish Examiner Reporter
The figures were revealed as the the Unmanned Aircraft Association of Ireland (UAAI) hosted their inaugural open day at the Meet the Drones' showcase event at Weston Airport in Lucan in Dublin.
The event, sponsored by the Irish Aviation Authority (IAA), highlighted a number of key issues in relation to Remotely Piloted Aircraft Systems (RPAS) – or drones – in use here including safety requirements, new developments in enforcement, regulation, data protection and privacy. It is estimated there are 4,000 drones in use in Ireland and the sector is growing at a significant rate.
Any person who wishes to operate a RPAS for commercial purposes must obtain permission to fly, and an aerial work permit from the IAA, before operating in Irish airspace.
Ireland is currently one of only six EU countries that has legislation governing the use of drones. The vast majority of drones are being used by the hobbyist community and just 80 RPAS users have secured permission to fly from the IAA for commercial operations, such as aerial photography, site surveying or filming.
A recent study carried out by Eurocontrol and EuroCAE on behalf of the director general for enterprise within the EU Commission, has predicted that by 2017 some 70,000 jobs will be sustained by the RPAS industry with an annual turnover of €14bn. Chairwoman of the UAAI, Capt Julie Garland, said Ireland could be a global hub for drone development.
"The UAAI aims to promote the safe and successful integration of unmanned aircraft into Irish airspace. Our organisation is dedicated to promoting RPAS with emphasis on safety, training and regulation. We are really delighted with the support of the IAA as this industry has the potential to position Ireland as a global hub for drone development.
"We're also very pleased with the strong interest that Minister Donohoe has shown today as a sign of his support for helping to develop this sector as a worldwide centre of excellence for RPAS technology," she said.
Director of safety regulation with the IAA, Ralph James, said safety was the number one priority in relation to the use of drones.
Safety is the IAA's number one priority and we want to highlight that there are rules in place to help ensure the safe operation of this evolving aviation technology. At the same time, Ireland is well placed to exploit this sector," he said.
Transport Minister Paschal Donohoe said the surge in the use of drones meant that privacy was an issue that needed to be examined.
"This whole area is going to experience gigantic growth and while Ireland is well ahead in terms of what needs to be done to regulate drones, there's a real need for Ireland and Europe to look at what laws we need in relation to privacy and security and how different drones can be regulated," he said.
Meanwhile, Amazon founder and CEO Jeff Bezos says the online retail giant is still firmly committed to its plan of delivering goods via drone within 30 minutes. However, on the timescale he admitted that "months sounds way too aggressive to me, so the timescale is measured in years".
http://www.irishexaminer.com/ireland/only-80-out-of-4000-drones-are-licensed-by-users-349621.html